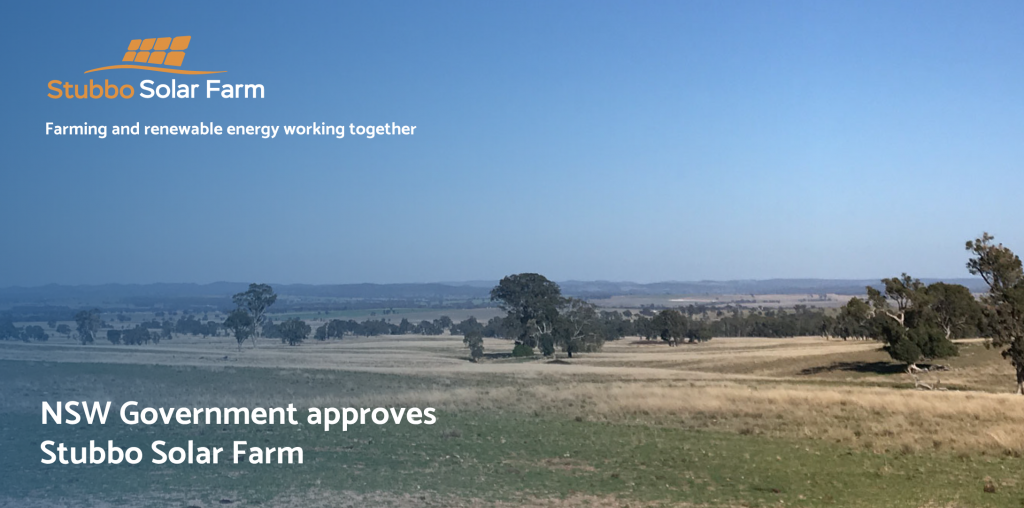 The 400 MW Stubbo Solar Farm and Battery Project has been granted approval by the NSW Government, following 14 months of detailed planning and discussions with the local community.
The NSW Department of Planning, Industry and Environment released its final assessment decision this month, concluding that the project would help diversify the local economy, create new local and regional jobs and support the transition of the state's energy sector to renewable sources.
The Stubbo Solar Farm will be located about 10 kilometres north of Gulgong in the Mid-Western Regional Council LGA. It will be developed across a 1,250-hectare site of cleared grazing land in the NSW Government's Central West- Orana Renewable Energy Zone.
The project will create approximately 400 jobs during the peak of the construction period, 10 ongoing jobs and generate enough energy to power almost 150,000 NSW homes.
The project includes a 200 MWh battery energy storage system, meaning the project can dispatch energy when it is most needed during peak hours and provide important grid stability services.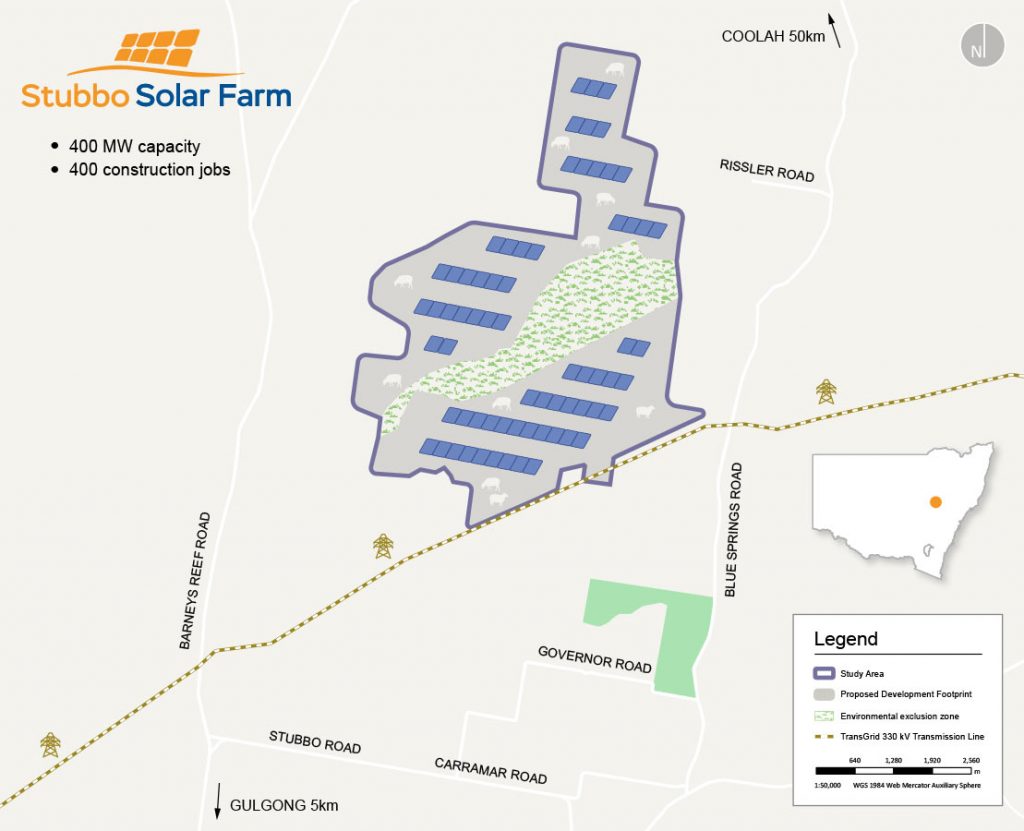 The Stubbo Solar Farm and Battery Project also plans to support the local community via a Voluntary Planning Agreement with Mid-Western Regional Council that will involve significant funding being provided to local infrastructure upgrades and other initiatives over the life the project.
UPC\AC Renewables Australia Head of Solar Development Killian Wentrup said the Stubbo Solar Farm would push ahead with its grid connection application and the appointment of a main EPC contractor.
"We hope to begin construction by early to mid-2022, subject to finalisation of our final contracts and securing finance," Mr Wentrup said.
"We want to thank the local community for its ongoing feedback, which helped us make changes to the project proposal and to reduce some of the potential impacts.
"We look forward to continuing that positive relationship over many years to come."